* all of the photos in this post are links, click them to go to the item or shop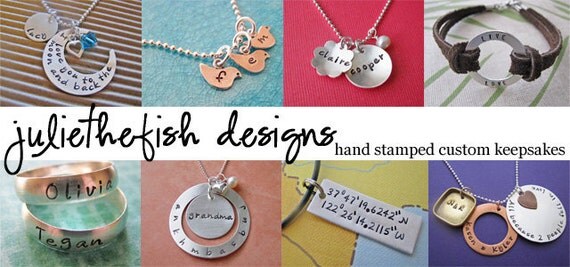 Julie was one of the first lovely people to sponsor my blog a few years back and I think I will always have a soft spot in my heart for her for that... and also because she makes beautiful jewelry! All girls like a pretty piece of jewelry, right?
Love this antique brass raised rim necklace! What a sweet gift this would make for a bride!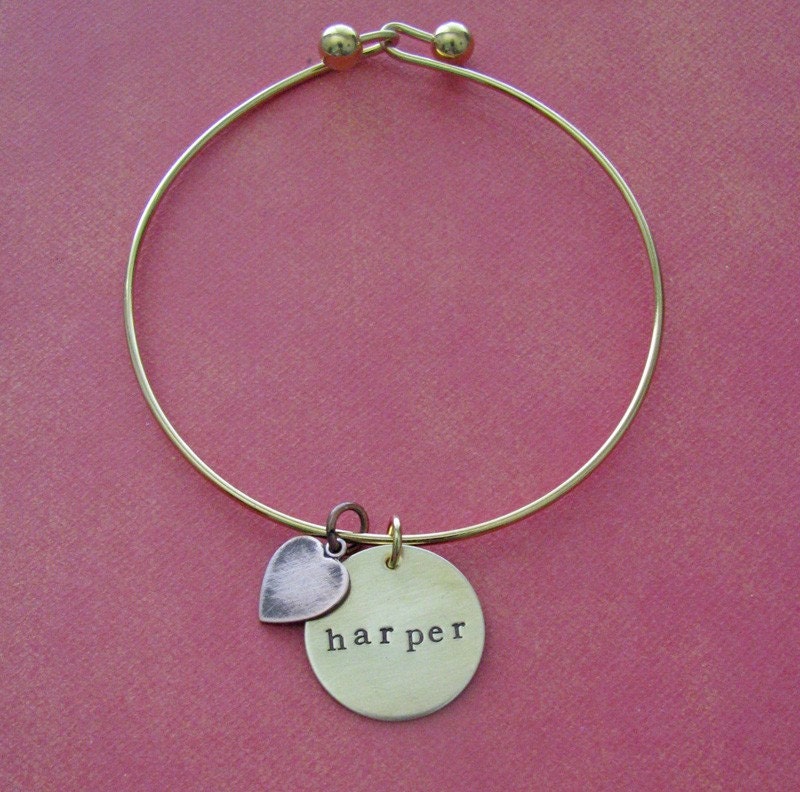 This simple disc bracelet is timeless and lovely!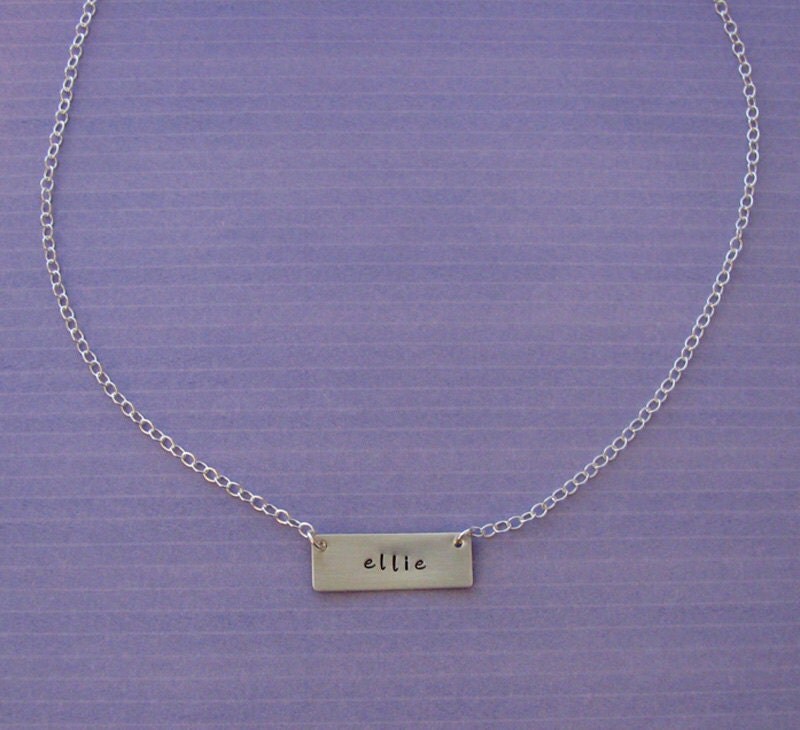 And if I ever become a person who spends money on myself for special little things without feeling guilty, I am buying this! I have been drooling over it for some time. I want mine to say "Psalm 62" on it.
Side Story!: It is a psalm I have kept in my wallet since high school. In a difficult moment I scribbled it out of a teen bible I was reading at the time and tucked it inside of my wallet so it would always be with me. Wherever I am, if I am having a "moment" i take it out and touch the old worn paper and feel instantly calm. I no longer need to read the words I scribbled... they are pretty tightly sealed in my memory.
My soul finds rest in God alone;
my salvation comes from him.
He alone is my rock and my salvation;
he is my fortress, I will never be shaken.
AND NOOOWWWWW, in honor of Baby Week here on ye old bloggy... Julie is offering up a Mixed Metal Custom Baby Name Necklace to one of you beautiful people!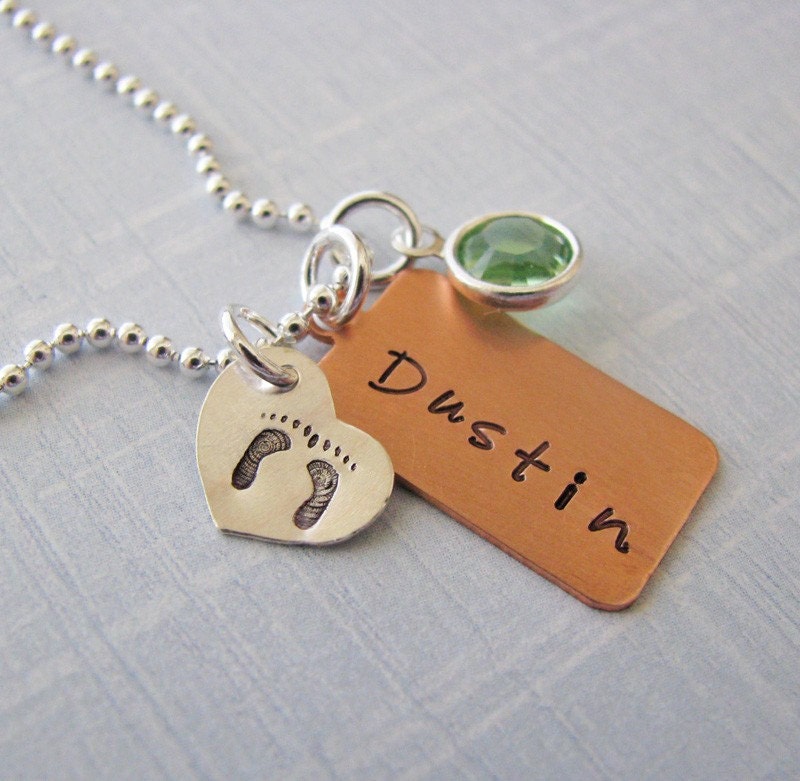 Hand stamped name, sweet baby "piggies"(as I like to call them) & a birth stone pendant!
Love, love, love!
Child free like me? Enter for a friend or family member & save it for her birthday or Christmas... or for a "just because I like you" gift. Those are the best anyway!
8 chances to enter!
1) Mandatory entry: leave your email address in the comments
extra entries:
2) Follow Lacey in Love --->
8) Blog about this giveaway
*** The giveaway winner will be chosen by a random number generator, so
please leave a separate comment for each entry
. If all of your entries are in one comment they will be counted as one entry. ***
juliethefish designs is now offering online parties. It's a really easy, fun way to introduce your family & friends to their website. (Plus hostesses can earn up to 20% of their sales in credit to the website!) If you're interested please email Julie at
juliethefish@gmail.com