"It seems right now that all I've ever done in my life is making my way here to you."
The Bridges of Madison County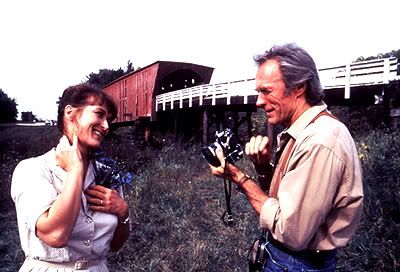 "
Beginnings are scary. Endings are usually sad, but it's what's in the middle that counts. So, when you find yourself at the beginning, just give hope a chance to float up. And it will.
" Hope Floats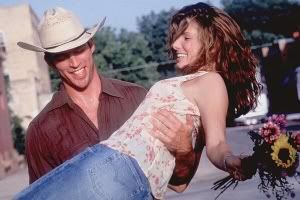 "I'm just a girl standing in front of a boy asking him to love her."
Notting Hill
"I love that you get cold when it's seventy degrees out. I love that it takes you an hour and a half to order a sandwich. I love that you get a little crinkle above your nose when you're looking at me like I'm nuts. I love that after I spend a day with you I can still smell your perfume on my clothes, and I love that you are the last person I want to talk to before I go to sleep at night."
When Harry Met Sally
"The best love is the kind that awakens the soul and makes us reach for more, that plants a fire in our hearts and brings peace to our minds and that's what you've given me."
The Notebook
"Well, it was a million tiny little things that, when you add them all up, they meant that we were supposed to be together.....and I knew it. I knew it the very first time I touched her. It was like coming home.....only to no home I'd ever known. I was just taking her hand to help her out of a car and I knew. It was like.....magic."
Sleepless in Seattle
What are some of your favorite lines from movies?
[of course mine are all lovey dovey, smushy wushy ones... what a puddin' pop]