Christina @ Christina's Pop Life
passed this award along to me[thank you, Christina!] & now I'm going to pass it along to 3 others.
1st I'm supposed to list 7 randoms or facts or something of that nature about myself...
I really enjoy being a bridesmaid.
I know the saying "Always a bridesmaid, never a bride." & well, I am kind of the eternal bridesmaid... but I think it's a pretty big honor to stand next to someone when they take their vows. Gives me chills.
I say "I love you" as often as I feel love.
& I feel love pretty often.
I'm obsessed with cocktail rings.
I want all of these.
I am craving a snowball like you wouldn't believe right now.
I haven't had one yet this year. [& that's just ridiculous b/c the Mr. owns a snowball stand]
I think my sewing career started at the age of 3.
I was once obsessed with sewing cards :) Anyone else?
This picture of The Mr. & I at my nephew's birthday party makes me giggle.
I look like I'm looking at my butt(I was actually looking at the bottom of my boot) & he looks like he's looking at the camera man like, "Don't you look at her butt."
I bought myself this dress on a whim.
& then I went and bought some shoes to go with it. Now all I need is some place to wear it!
Alrighty then... now I get to pass it along!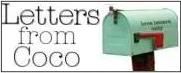 My Leigh Ashley
If you like cute & sweet, you'll like these ladies.
photos that aren't mine, via we heart it
Please take a few seconds[literally two clicks!] and go vote for Summer [Le Musings of Moi] for Mommy Blogger of the Year!