Fav:
That wine color is perfecto on her skin!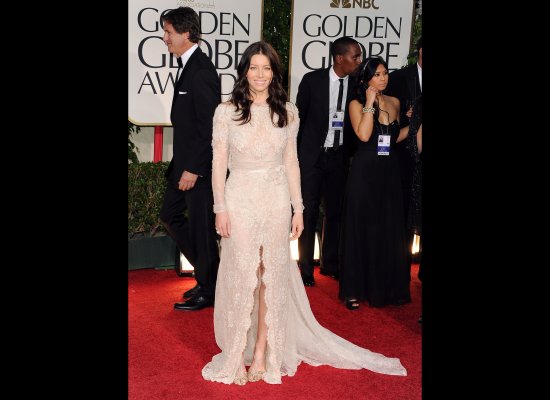 Again, this photo doesn't do it justice. I mean, how bad it was, of course. It looked like she had a 3rd droopy boob in the center. BAD.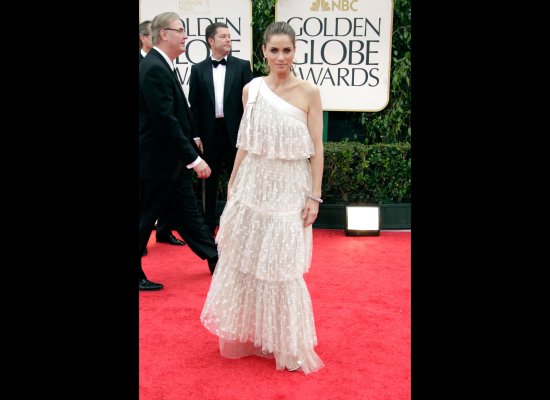 I'm at a loss for words. Oh wait, I found one. WOOF.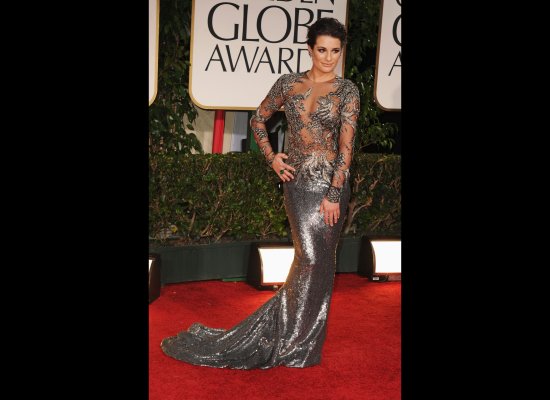 Poison Ivy meets Britney Spears circa 2004.