It's a very rainy day. And by rainy I mean the weather map on tv is making me fear for my life. I turned it on and they had my area covered with sad clouds and a million lightening bolts. So this girl unplugged her embroidery machine in fear that it will blow up or burn out or whatever it is appliances do in bad weather. On a scale of 1 to "I am Spartaaaaa", I'm at about a 7. I don't mind lazing about, but there is sewing to be done and I'm the only one to do it. So, while I twiddle my thumbs I thought I'd release some random thoughts from my brain on you fine folks. You're mighty welcome.
I found this
self tanner mix "recipe"
last week on Pinterest and decided since I am in a wedding this weekend(and horrifically pale), I would give it a try! So I scooped up both products(at Walmart), layed a sheet across my floor, sat down and went to it. I only did my arms, chest and legs. When I woke up today I was darker but in a very mild- not a self tanner kind of way! I'm pretty impressed! I may give it another go on my legs to make them a tad darker since they have been hiding under jeans and boots all winter. Oh, I also used the light/medium in BOTH of the tanners. I am a whitey and didn't think my bod was ready for deep color this early in the spring. So Wahoo! for not looking like this:
Today the punishment for the Saints head coach was handed out for that whole bounty debacle.
A year suspension.
Saints fans are pissed to say the least. There are all kinds of entertaining photos going up on Facebook.. which makes me believe we Saints fans have too much time on our hands at 1:00pm on a Wednesday afternoon. Next season should be interesting!
wish I could give someone credit on this, but no one gives original sources on fb


Back to the wedding this weekend! I need a good neutral polish for my nails. I'm addicted to nail polish, but I don't really do neutral. Any recommendations?
This one looks OKAY...
Usually I make all of my bride friends rehearsal bouquets out of ribbons and wrap from their bridal shower gifts, but this particular friend got all Bed Bath & Beyond purple satin ribbons and 1 teal tulle ribbon. I knew I was going to need something else to work with... and that's where
Lonnalee
of
Lovelee Flowers
came in! She made me a small toss bouquet to use that I could add the purple and teal ribbon and tulle to. It came out perfect! She even worked some peacock feathers in since it's the wedding "theme". I will take some photos of it for y'all to see & how about we do a
giveaway next week
? Yes? Good! Glad you're into that idea! ;)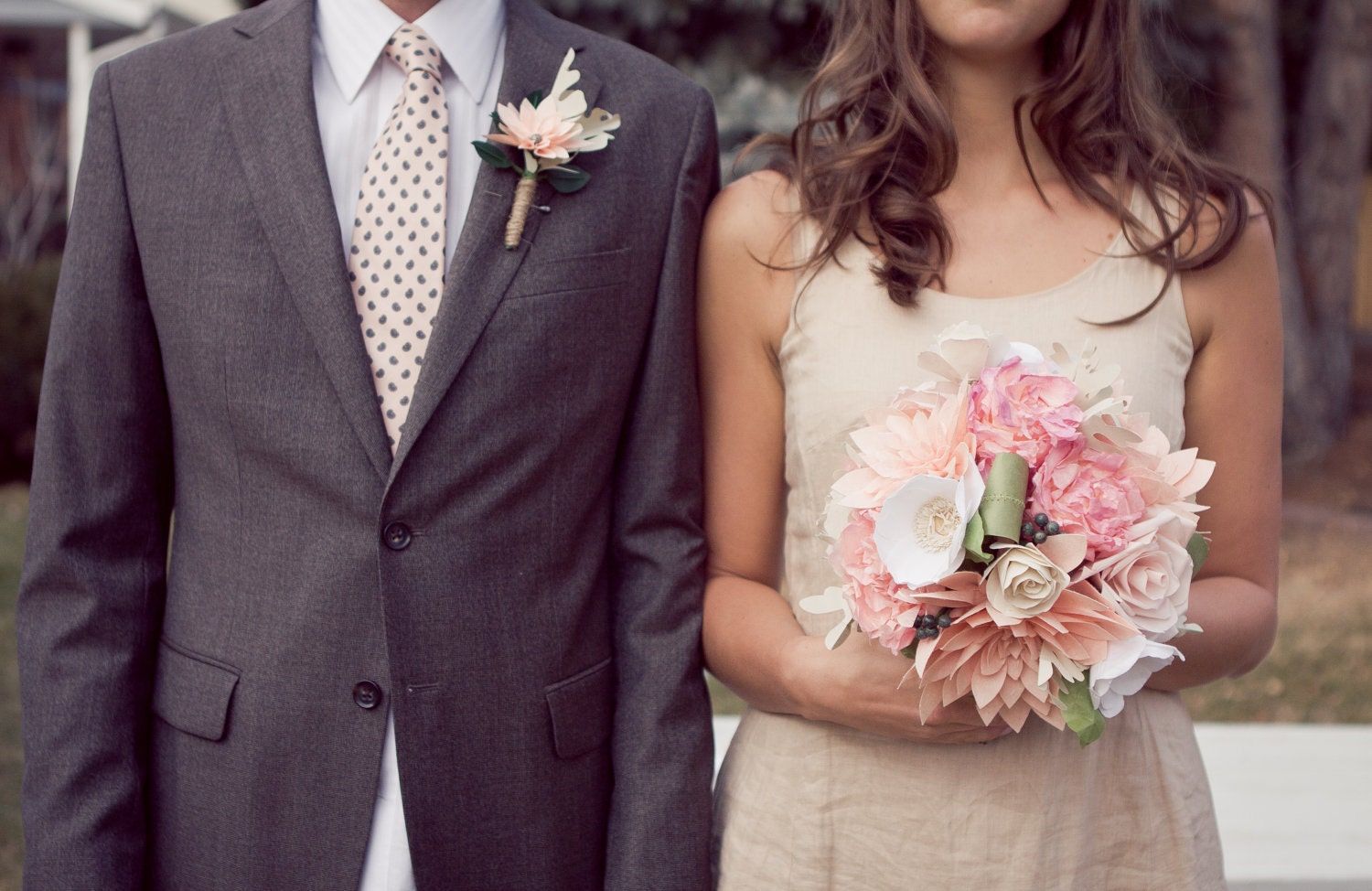 this is an example of her work...lovely, right?
Alright, the rain looks like it is clearing and I have things to do! Hope you're all having a spectacular hump day!