I think I'd be Mary Jo Shively... ya know, just incase you were wondering.
Oh My Word,
Do you love it?
I Looooovvve it.
It feels like me around here now, don't cha think?
I swear, I just want to leave my computer open and on my blog all the time.
It's like a little piece of art work!
Big huge shoutout (TRL style, WOOOOOOOO!!!)
[that would be vintage TRL, clearly]
to Stephanie from Dirt and Lace Designs!
She was a complete doll to work with.
She welcomed all of my crazy input, emailed me any time she wanted me to take a look
& was SO SUPER FAST. I emailed her and basically said, "I was stupid and thought I could do this myself. I need you in my life. Hold me." And ya know? She opened her arms and made it all better. What a peach.
Stephanie, I just love ya, lady! I want to box you up and keep you for myself!
But since I fancy myself a generous woman,
I will share.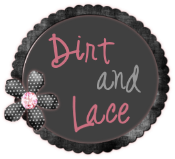 Please go visit Steph for your bloggy needs! She won't disappoint!