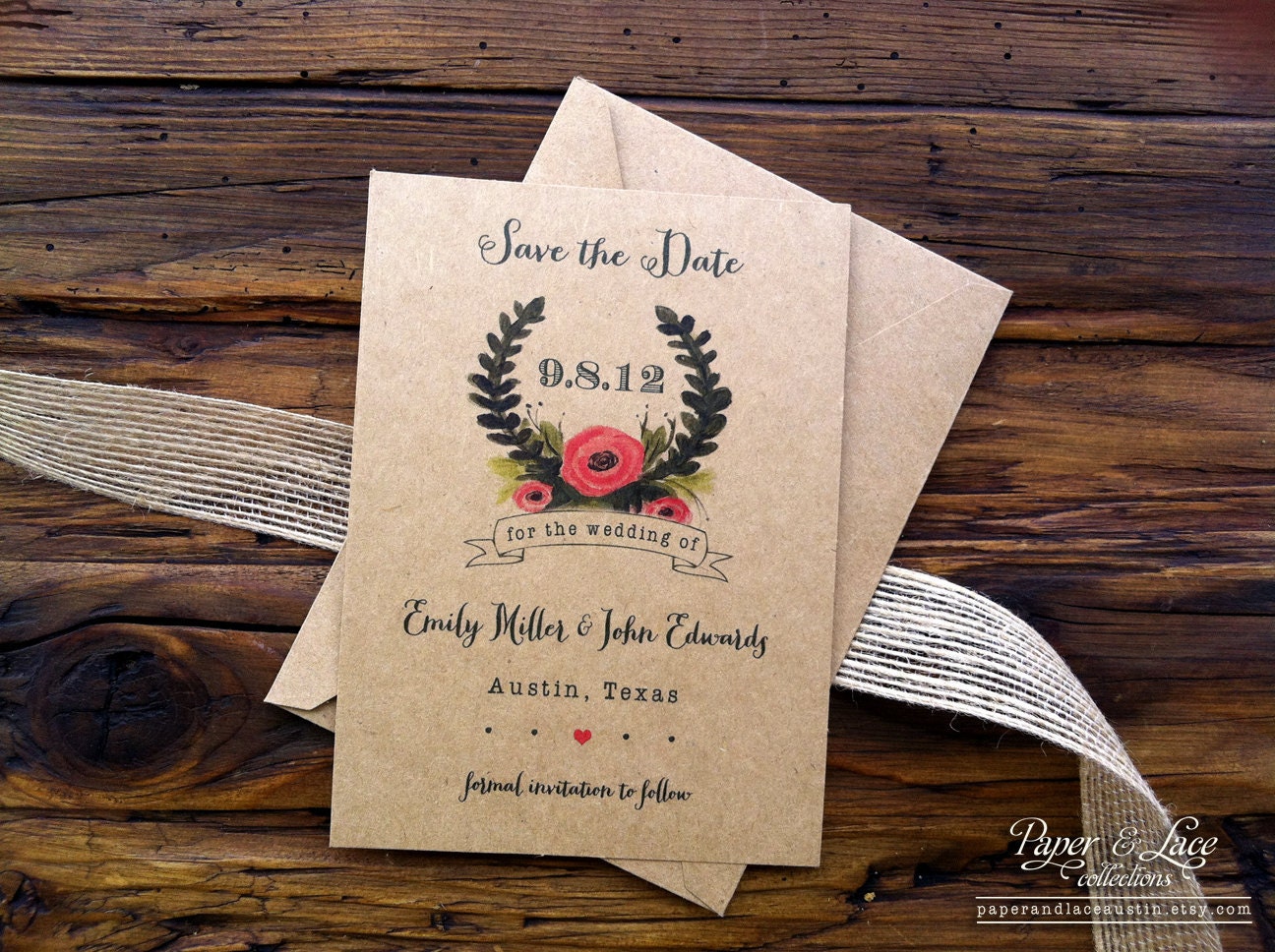 As a bride, it's such a natural thing to ask the people in your life their personal opinions on every little detail during the planning process. After all, you want it to be perfect, right? What I have quickly learned is that everyone's brains don't work the way mine does. Maybe they don't see my vision? Maybe their idea of the perfect wedding is different than mine? Maybe we just have totally different taste? Let me tell you, my favorite parts of wedding planning have been the things I did all on my own. I didn't ask any opinions, I just DID IT! I completely trust my ability to plan and "design" a wedding and I've had to teach myself to go with that. Sure, sometimes I need an opinion(heck, sometimes I just prefer someone else make the decision altogether! ha!), but sometimes you just have to put on your big girl panties and do it all by yourself.
With our Save the Dates, I did just that! I didn't show them to anyone until I received the proof!
And you know what? It didn't matter if nobody liked them... I LOVED them! (That wasn't the case though... they loved them too!)
I ordered our Save the Dates from
Paper and Lace
on Etsy. They literally make me want to do a happy dance! Courtney was AH-MAZ-ING to work with and re-worked the Save the Dates to my liking... TWICE! You can see the original design at the top of this post and above is my final version.
The laurel wreath design will be a repeating element throughout the wedding(did I pull inspiration from my blog design? I think so!) and when I saw this sweet hand painted looking version, I knew it was perfect for my MR and I who love all things artsy and crafty!
Save the dates? CHECK!
Now it's time to address those bad boys! It's time for Lacey to bust out her fake calligraphy again!
Wish me luck ;)